In the aftermath of the pandemic, companies in most industries have been forced to accelerate their digital transformation initiatives.


This has led to a deeper focus on customer engagement since the need for more efficient operations has truly placed a greater value on the customer experience. Something most marketers agree on.
So how are marketing teams driving digital transformation in advertising today? And how can you make sure you're not left behind?
When: Thursday, 31st of March 2022
What time: 11:00 AM CET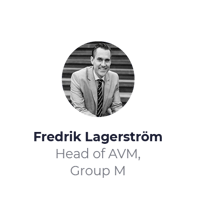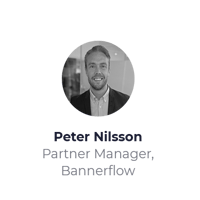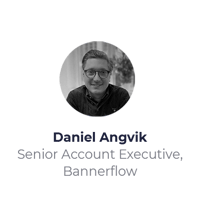 Join special guest Fredrik Lagerström, Head of AVM for GroupM Sverige, along with Bannerflow hosts, Peter Nilsson, Partner Manager, and Daniel Angvik, Senior Account Manager as they discuss best practices for a sustained digital transformation backed by customer-centric experiences, and agile teams and processes.
You will also discover:
How the pandemic has impacted marketing teams and the digital behaviour of customers

How to define and implement a successful digital advertising campaign

Rethinking marketing departments and the competencies we need to drive successful transformation

Plus! Exclusive best practice tips, examples, and much more...
You'll come away with a clear understanding of how to frame your approach to digital transformation in an era of continuous innovation.