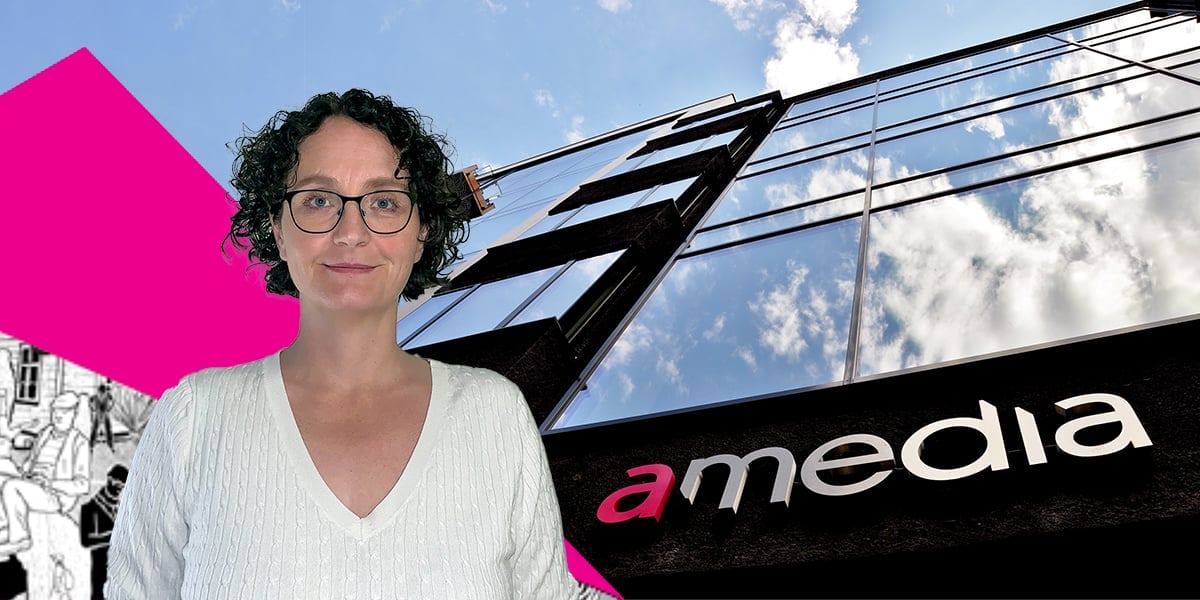 Best Display Campaign of Spring 2021: Amedia
The Spring winner of our 2021 best display advertising campaign competition fought off a great many worthy opponents. Indeed, many brands showcased some of their best campaigns.
But there can only be one winner: congratulations to Norwegian publisher, Amedia Kreativ, for it's inventive and localised campaign for its customer Solberg Bil.
Amedia is a major publisher in Norway, with over 80 local newspapers countrywide. Of which, Amedia Kreativ is the in-house creative agency for the publisher. This in-house team creates ads for display and print, as well as assists clients who may not have their own agencies or teams to produce outstanding digital ads, websites, and magazines.
At the heart of Amedia Kreativ's campaign for the new Ford Mustang Mach-E is rich media interactivity and local imagery of the car dealership, Solberg Bil, which is promoting the product. This is at the heart of what the Amedia Kreativ does, which is to take a brand, add the context, the idea, the concept, and then put it across the correct onsite placements.
We spoke to Technical Manager at Amedia Kreativ , Hanne-Mari Rustad Odden about how she created the campaign and how her team produces display advertising for multiple customers across Norway.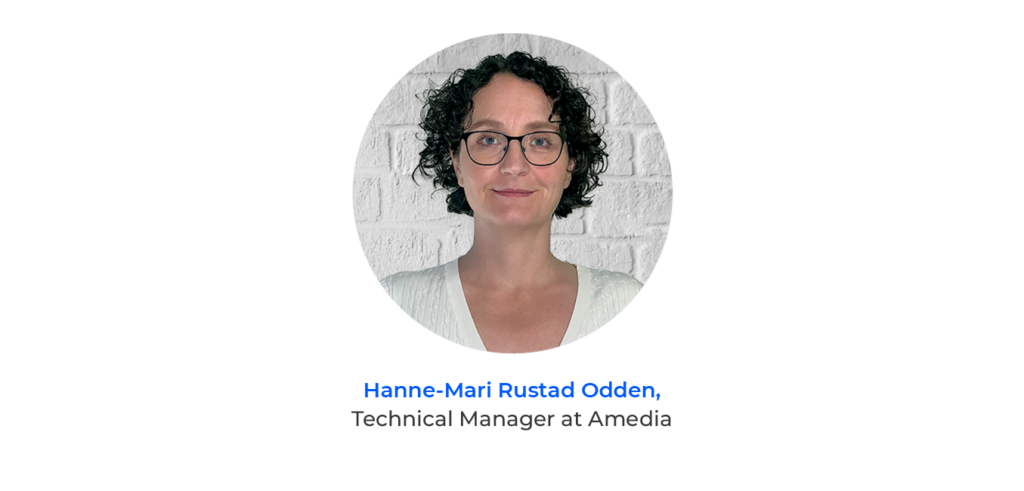 What was the purpose of this campaign and how did this translate into design challenges?
Hanne-Mari Rustad Odden, Technical Manager, Amedia: The idea came together during a creative session with Petter Jonassen, sales ta.no, and I'm really grateful that Solberg Bil went with our idea. The main purpose was to show that Solberg Bil was selling the Ford Mustang Mach-E, and we wanted a creative way to show-off this exceptional car. The customer wanted attention, they wanted something different, and me and Petter Jonassen, sales ta.no came up with this idea!
The idea: it's fun to daydream and personalise a new car for yourself. That was the idea with the campaign. For Solberg Bil, it was important to be visible, to be local and to display its local identity, that's why I made different versions – each with a local dealership featured in the background of the ad.
Which design challenges were the most satisfying to solve?
Hanne-Mari Rustad Odden: I've actually made this type of banner before – without Bannerflow, and that was a time-consuming procedure. But with Bannerflow I can use built-in actions and it is much quicker for me to replicate and produce.
Not having to code made a big difference but the real magic is when you have to make ad number two. Then you can just drag and drop the action instead of editing a lot of code, which is why Bannerflow was exceptionally good to use this time.
Are the creative assets repurposed from your existing brand library?
Hanne-Mari Rustad Odden: The assets of the Ford Mustang Mach-E are from the client. I just went in and got the pictures I needed myself and then used photoshop to reduce the size.
Does the context of where your campaign is placed influence your ad designs?
Hanne-Mari Rustad Odden: Yes, of course it does. We know our readers and we know it's important to do the local view. For example, with the Ford Mustang Mach-E, Ford have a lot branding outside of the local papers but viewers react better when the product is displayed with local imagery.
Also this was the hardest part with this particular design, finding the balance between the picture of the store and the clickable image. But talking to Petter Jonassen in sales, he said that the customer had a lot of good feedback from the campaign and are very happy about it.
And it's nice to get that feedback as a designer, because click-through rate doesn't define a successful campaign. Sometimes it's all about getting attention. What's more because you don't buy a car every day, and it's a long buying process; you have to work harder in the long-run, meaning the attention part of the campaign is very important. You need to make sure people remember both the car and the car dealer.
How do you tackle the design process of producing display campaigns?
Hanne-Mari Rustad Odden: It depends – because we do a lot of campaigns. Usually we get the script and the photos from our sales team and then we just create our own creative concept. That was the case with the Ford banner. However, in other cases it's more of a team effort with two, three, four people. Some work on copy, some web designs, and some technical fixes. It depends on the job.
When working on the design process which other tools, beyond Bannerflow, do you use?
Hanne-Mari Rustad Odden: Other than Bannerflow, I primarily use Photoshop and Illustrator and sometimes After Effects. I still use pen and pencil too. I'm not good at sketching and drawing, but it helps. In most cases, I visualise it in my head and then I usually make some ugly sketches just to make sure I remember everything.
What have been the most radical shifts in how you create campaigns?
Hanne-Mari Rustad Odden: We started using Bannerflow back in 2016. Going from Flash to HTML5, we had a moment where, at that time, I think we were 20 people, 18 people working mainly on digital work, and we had tried various kinds of programmes. But when we found Bannerflow we achieved a secureness and quick production process.
It is really nice to do banner number two, then three and eighth and so on – the scaling tool is fantastic. Also, I actually enjoy when we have to do live corrections, as it's safe and quick to perform them.
How has the pandemic affected how you work as a team?
Hanne-Mari Rustad Odden: We've been working in the cloud since 2016, so the pandemic didn't have any impact on us. However, the Bannerflow platform is also good being cloud-based, as it's lightweight on the machines, and only used in a browser, and that's quite nice in situations such as Covid.
How has Bannerflow helped you take your designs to a higher level?
Hanne-Mari Rustad Odden: I absolutely love the video widget, because I think video in display ads allows us to communicate in a different way. With a video you can do so much and create many emotions for the viewer. However, often we are limited by the creative material that's given to us by clients.
As we don't always have a lot of videos available, I also like the rolling wallpaper widget. That way we can sometimes create the same effect, as well as subtle movement in the ad. That is something we are really focused on in our team, because we want to create attention, but we need to save on the animation, because we don't have the right assets from clients all the time.
Essentially, I like the rolling wallpaper and the video widget most. Additionally, I have created some custom widgets, which we use a lot.
As a designer, how do you continue to find inspiration for your work?
Hanne-Mari Rustad Odden: I think I mainly get it from my colleagues and our clients, as well as our sales persons, in fact all the people I work with. It's a cliché to say everywhere, but it is kind of everywhere.
Now with Corona, we use Slack a lot, and within our internal communication, and we have this channel where we can ask: "what do you think? What can I do? Can we get some help?" Seeing what others make of my design also inspires me.
Take the next step
If you would like to find out more information about you too can create innovative rich media display campaigns, then get in touch. Or if you would like to see how Bannerflow Creative Studio works, apply for a demo!
Share this article